Launched in the spring of 2019, Peraza Dermatology Group's patients experienced sustainable results quickly after treatment with Jeuveau™. This treatment helps patients seeking a minimally invasive approach to eliminating wrinkles and frown lines.
What is it?
Jeuveau™ is a modern neurotoxin approved by the FDA to temporarily improve the appearance of frown lines. Jeuveau™ temporarily treats lines and wrinkles at the source, relaxing the underlying muscles of the face.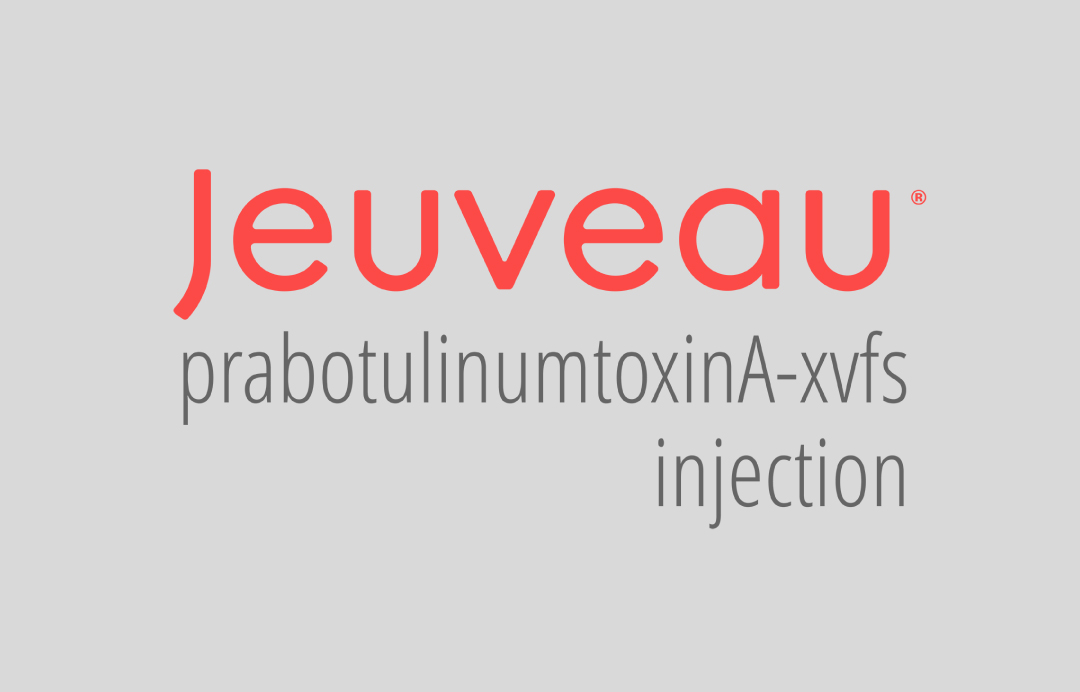 How does it work?
Jeuveau™ works by temporarily immobilizing the muscles that cause facial wrinkles to form. Expression lines are softened and smoothed, awakening your face and taking years off your appearance.
Treatments are performed quickly and results typically last 3 to 4 months. Downtime is minimal and patients can return to normal activities with no downtime.
Where is it used?
Jeuveau™ is FDA approved for use on the glabellar lines, also called frown lines or "the 11s," located between the eyebrows on the forehead.